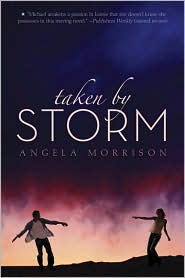 by Angela Morrison
Leesie Hunt has many rules: No kissing. No sex. No dating outside the Mormon faith.
When Michael Walden—a deep-sea diver who lost his parents in a violent hurricane—arrives in town, Leesie sees someone who needs her. They fall for one another, even though his dreams are tied to the depths of the ocean and hers to salvation above.
Will their intense chemistry be too strong to resist?
Leesie and Michael must make the hardest choice of their lives: whether to follow their beliefs or their hearts.
Readers will be swept away by this tale of forbidden romance told in online chats, Leesie's chapbook poems, and Michael's dive log. It's as steamy as Twilight and just as clean.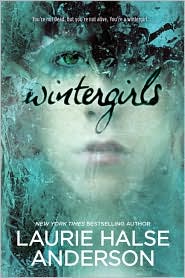 by Laurie Halse Anderson
"Dead girl walking," the boys say in the halls.
"Tell us your secret," the girls whisper, one toilet to another.
I am that girl.
I am the space between my thighs, daylight shining through.
I am the bones they want, wired on a porcelain frame.
Lia and Cassie were best friends, wintergirls frozen in matchstick bodies.
But now Cassie is dead. Lia's mother is busy saving other people's lives.
Her father is away on business. Her stepmother is clueless. And the voice inside Lia's head keeps telling her to remain in control, stay strong, lose more, weigh less. If she keeps on going this way – thin, thinner, thinnest – maybe she'll disappear altogether.
In her most emotionally wrenching, lyrically written book since the National Book Award finalist Speak, best-selling author Laurie Halse Anderson explores one girl's chilling descent into the all-consuming vortex of anorexia.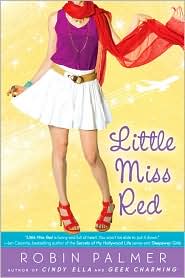 by Robin Palmer
Sophie Greene gets good grades, does the right thing, and has a boyfriend that her parents— and her younger brother—just love. (Too bad she doesn't love him.) Sophie dreams of being more like Devon Deveraux, star of her favorite romance novels, but, in reality, Sophie isn't even daring enough to change her nail polish. All of that changes when Sophie goes to Florida to visit her grandma Roz, and she finds herself seated next to a wolfishly goodlooking guy on the plane. The two hit it off, and before she knows it, Sophie's living on the edge. But is the drama all it's cracked up to be?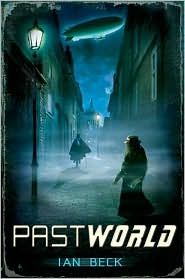 by Ian Beck
What if all of London were really an amusement park—a whole city returned to Victorian times to entertain visitors from the twenty-first century? That's the wildly original premise of Ian Beck's Pastworld, a high-stakes mystery set in a simulated past.
Eve is a lifelong resident of Pastworld who doesn't know she's living in a theme park until a mysterious threat forces her to leave home. Caleb is a visiting tourist who finds the lawlessness of the past thrilling—until he suddenly becomes a fugitive from an antiquated justice system. And in the midst of it all, in the thick London fog a dark and deadly figure prowls, claiming victim after victim. He's the Fantom, a creature both of the past and of the present, in whose dark purpose Caleb and Eve will find their destinies combined.
Page-turning, complex, and haunting, Pastworld masterfully exposes the human experience of the past, of violence, of technology, and of entertainment.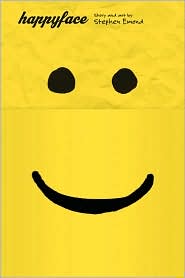 by Stephen Emond
Just put on a happy face!
Enter Happyface's journal and get a peek into the life of a shy, artistic boy who decides to reinvent himself as a happy-go-lucky guy after he moves to a new town. See the world through his hilariously self-deprecating eyes as he learns to shed his comic-book-loving, computer-game playing ways. Join him as he makes new friends, tries to hide from his past, and ultimately learns to face the world with a genuine smile. With a fresh and funny combination of text and fully integrated art, Happyface is an original storytelling experience.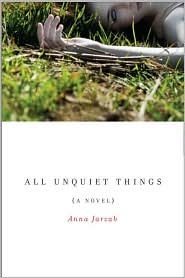 by Anna Jarzab
Carly: She was sweet. Smart. Self-destructive. She knew the secrets of Brighton Day School's most privileged students. Secrets that got her killed.
Neily: Dumped by Carly for a notorious bad boy, Neily didn't answer the phone call she made before she died. If he had, maybe he could have helped her. Now he can't get the image of her lifeless body out of his mind.
Audrey: She's the reason Carly got tangled up with Brighton's fast crowd in the first place, and now she regrets it--especially since she's convinced the police have put the wrong person in jail. Audrey thinks the murderer is someone at Brighton, and she wants Neily to help her find out who it is.
As reluctant allies Neily and Audrey dig into their shared past with Carly, her involvement with Brighton's dark goings-on comes to light. But figuring out how Carly and her killer fit into the twisted drama will force Audrey and Neily to face hard truths about themselves and the girl they couldn't...
by Lauren Oliver
What if you had only one day to live? What would you do? Who would you kiss? And how far would you go to save your own life?
Samantha Kingston has it all: the world's most crush-worthy boyfriend, three amazing best friends, and first pick of everything at Thomas Jefferson High, from the best table in the cafeteria to the choicest parking spot. Friday, February 12 should be just another day in her charmed life.
Instead, it turns out to be her last.
Fortunately, she gets a second chance. Seven chances, in fact. Reliving her last day during one miraculous week, she will untangle the mystery surrounding her death—and discover the true value of everything she is in danger of losing.